Chios Energy Field Healing Course
Founded by Steve Barrett
Chios Energy Field Healing Course- This is a HUGE in-depth course on energy healing. It teaches you all of the basics and advanced training of energy healing. You will receive 3 manuals, 3 workbooks, 1 meditation manual, 3 attunements, 3 certificates, certification from the Chios Institute upon completion allowing you to teach others. You will also receive additional manuals from the Chios Institute. There is a test after each level. I will be available by phone or email during and after the course.
You will learn: Level I: How to channel energy- Introduction to the Chakras- How to give a treatment- Hand positions- Level II: symbols- -Energetic Defects- Reading the aura and chakras- Learning to see the aura- Assessing client treatment needs- Aura Clearing and charging- How to unblock chakras- Correction of energy flow- Using Light in Healing- Level III: Advanced energy, color and light healing techniques- Viewing the 7 levels of the Aura- Advanced Energetic defects of the chakras- Chakra Charging and Rebalancing- Advanced disease treatment procedures- The Radiatory Method- Distance Healing- Advanced Treatment- and so much more! This is a distant course. All manuals will be emailed in PDF format unless you would like the course shipped to you. Please contact me if you have any questions or for fees to have this course mailed to you.
Receive Your Course Package Today!
Get started today from the comfort of your own home. All materials will be expressed instantly to your inbox. No need to travel, save on gas and airfare!
All for only $199. Order Today for only$125!
Chios Energy Field Healing Master Course. (New Updated 2012 Version-New Powerful Technique!)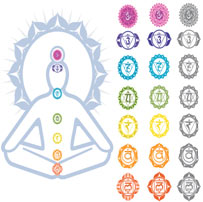 This Course is for 3 Levels.
Receive unlimited one on one  correspondence and training Now! You will receive everything you need to get started on learning to heal yourself and helping others.
Here's  what is included:
3 manuals
3 workbooks
1 meditation manual
3 attunements
3 certificates
Plus become a registered teacher on the Chios Institute main website. You will also receive additional manuals from the Chios Institute upon completion.
Order here for only $125!
Order Today and  Receive A FREE Bonus E-Book!
Let me tell you about my  FREE Bonus e-book for responding quickly. If you take advantage of my risk-free offer within the next 72 hours, I'll send you:
FREE Bonus E-Book
Ethical and Legal Considerations in Complimentary and Alternative Modalities
 Written by a lawyer, learn all you need to know to protect yourself legally in your Complimentary and Alternative Health Practice.You will learn about structuring your practice, defendable record keeping, and so much more. This e-book includes disclaimers and sample forms you may use in your practice right away.
Your payment is completely Safe & Secure with PayPal